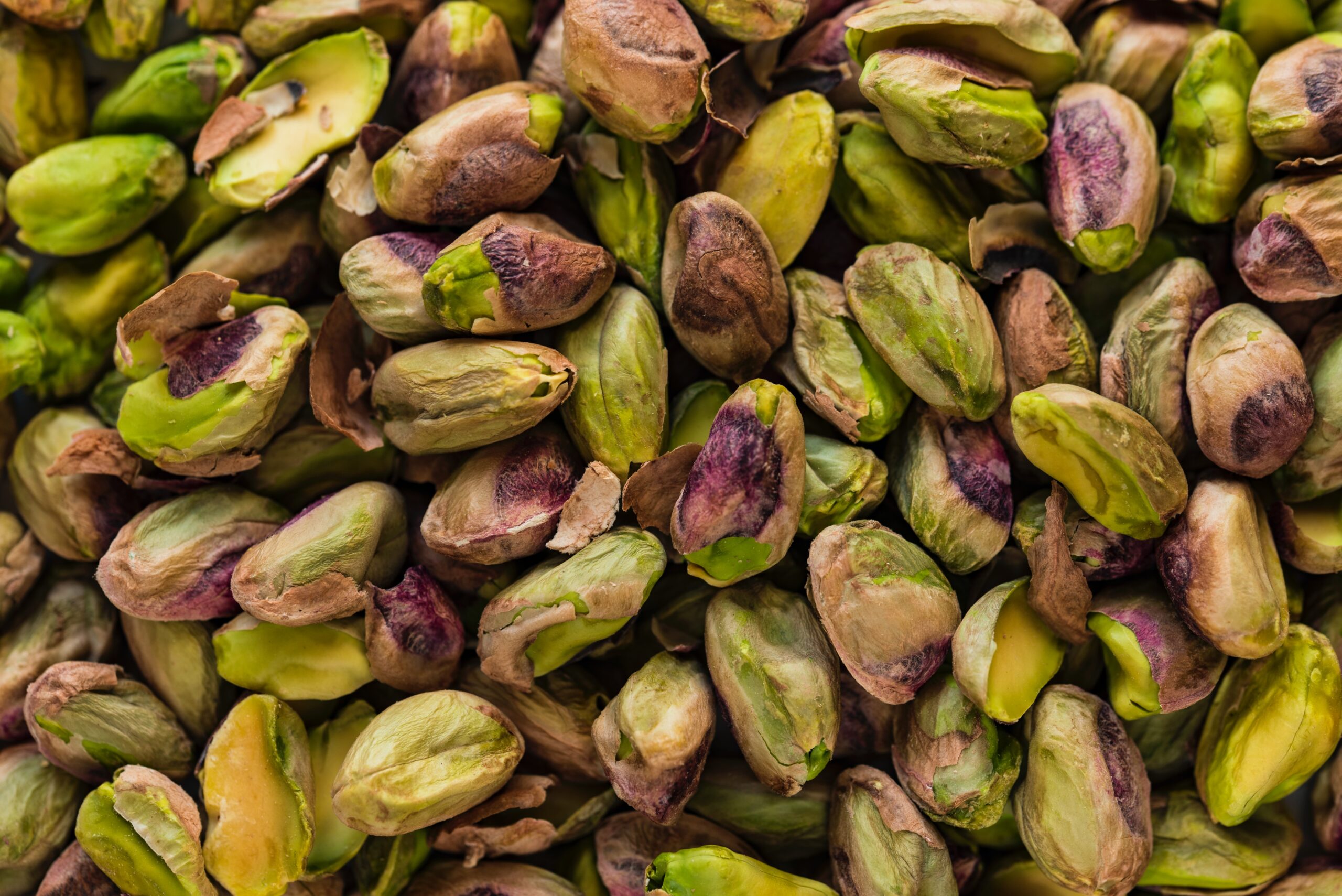 Bronte PDO Green Pistachio
Pistachio ice cream, with its sweet and delicate taste and the characteristic green color, fascinates all of us since we were children. Pistachio enthusiasts (like me) or not, sooner or later we wonder what shape pistachio has and what its origin is.
Well, pistachio is a tree that is cultivated mainly in the hot areas of the Mediterranean and the United States. The plant normally reaches 5-6 meters in height. The tree produces fruits with a two-year cycle and the harvest takes place in the autumn. Iran, the United States and Turkey are the main producing countries.
A specialty made in small quantities
Italy is just the eighth producer in the world. However, it boasts local productions of great quality and prestige as the Bronte PDO green pistachio, which is also a Slow Food presidium, and the pistachio from Stigliano (Matera).
The specification of the Bronte PDO green pistachio requires that it is grown exclusively in the municipalities of Bronte, Adrano and Biancavilla, on the western slopes of Mount Etna.
The soil is therefore very special because of volcanic origin and yields a fruit of intense green color and strong aromatic flavor. In the territory of the PDO, most producers own a very small piece of land, about 1 hectare each.
After harvesting, the fruit must be stripped of its husk and dried and may be shelled or sold in shell.
In Bronte, the characteristic pistachio festival is held in September; tourists and gourmets from all over the world have the opportunity to taste all the products derived from pistachio.
The many uses of this versatile ingredient
Numerous specialties are derived from pistachio besides the popular ice cream: for first courses, different shapes of pasta, for example the Fusilli by Evergreen, as well as the Pesto pasta dressing.
Pistachio is also essential for flavouring mortadella.
Examples of pastry products include sweet pistachio spread, pistachio biscuits, nougat and crunchy, pistachio flavored chocolate, pistachio panettone.