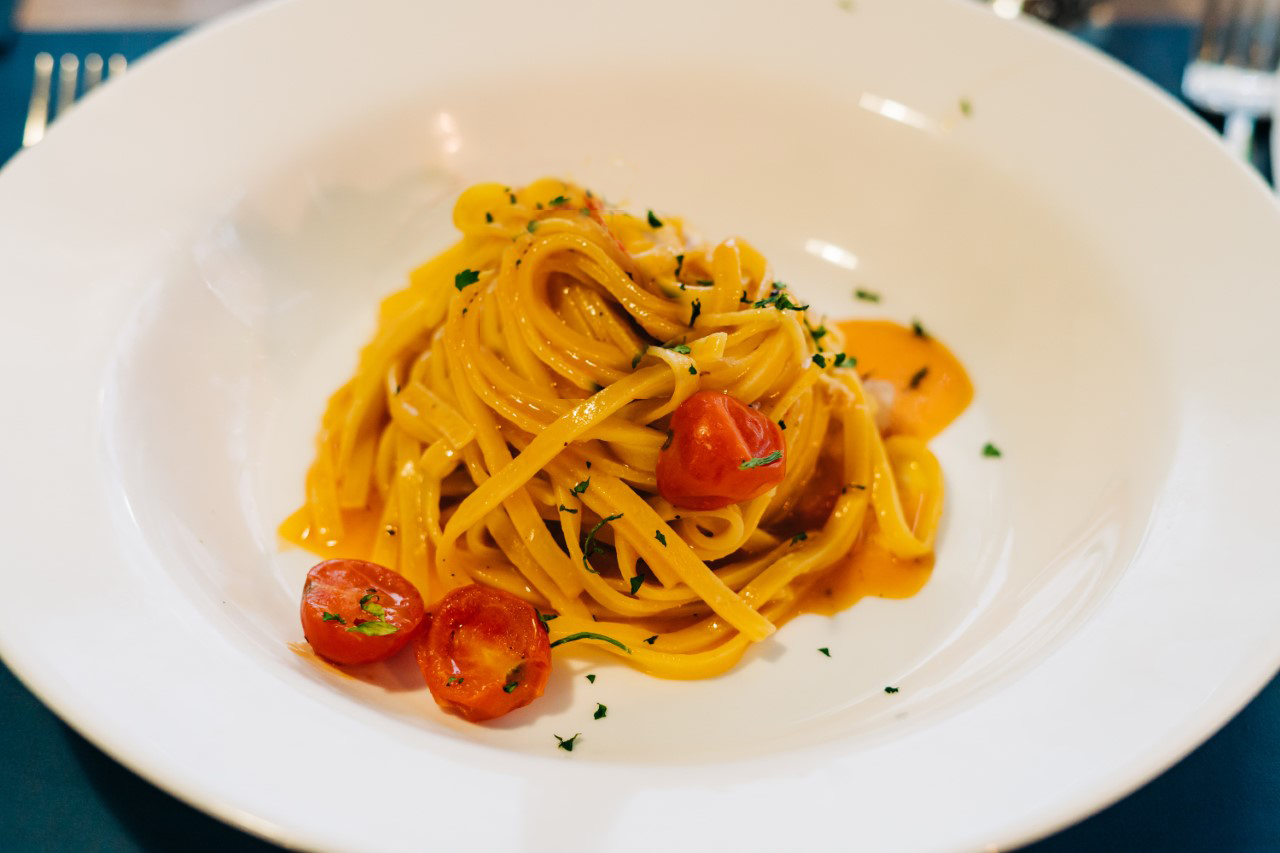 Double Tomato Linguine
The recipe of Double Tomato Linguine is a tasty first course that enhances the most characteristic flavors of the Italian tradition: dried tomatoes, capers and chili.
It's easy to prepare and a sure success. Our recommendation is to use ingredients of absolute excellence that you can buy on foodelita.it, such as the tomato Fiaschetto di Torre Guaceto from organic farming, Slow Food Presidio, extra virgin olive oil Casino Mezzanola di Pannarale, based on 80% Peranzana olive, which has collected awards in all the most prestigious international festivals, the Calabrian chili of Le Terre di Zoè from organic farming.
A first course typical of the Mediterranean diet and also suitable for vegetarians.
Ingredients for 4 people:


Preparation of the sauce for Double Tomato Linguine

Heat the oil over low heat, then add the semi-dried tomatoes and garlic, always cook over low heat for a few minutes. Then crush with a fork the tomatoes and add them in a pan, add capers and chilli. Season with salt and cook for 15 minutes.


Cooking pasta and serving suggestions

Cook the linguine al dente in plenty of salted water. Drain the linguine in a bowl and season with the sauce. Garnish with a few capers and a semi-dry tomato and serve.